200,000 EV Chargepoints Installed Worldwide
cd
With EV adoption and the need for charging infrastructure increasing, Rolec EV are proud to announce its 200,000 chargepoint installation milestone.
As industry leaders in providing both AC Fast and DC Rapid chargers across the UK and worldwide, reaching the 200,000 chargepoint installation mark comes at a time when charging infrastructure is pivotal to the adoption of electric vehicles.
Numerous industries are benefiting from Rolec's diverse range of products, whether that be for workplace, commercial, development or home electric vehicle charging purposes. Most businesses in the UK are now reconsidering their carbon footprint and as a result, are choosing Rolec EV as their chargepoint manufacturer for their workplace and/or fleet charging requirements. Similarly, new developments, whether that be homebuilds, warehouses, offices etc are opting to situate chargepoints at their premises to ensure a future-proof solution is in place for the rise in electric vehicles.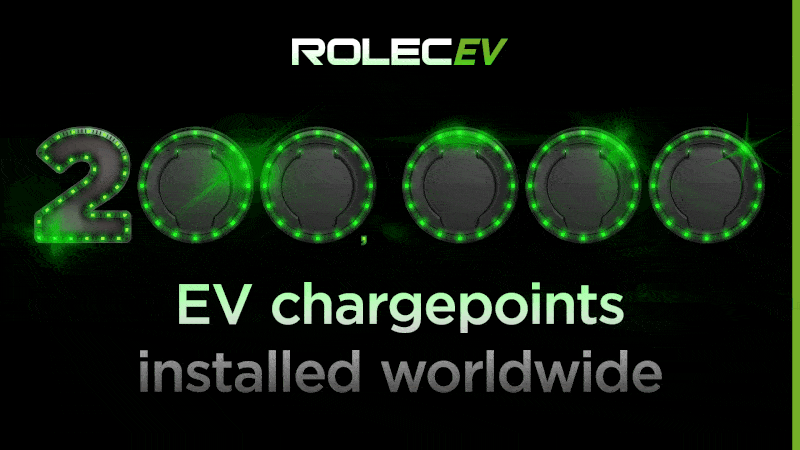 Frankie Mellon, Head of EV Charging กล่าวว่า:

"What a superb milestone to reach! Not only are our chargepoints gaining and maintaining momentum in the UK, but across the globe too. Despite the challenges the global economy is facing due to the current pandemic, it is encouraging to know that the industry is evolving, with businesses and individuals making the switch to an electric vehicle. The deployment of worldwide charging infrastructure still has a long way to go and of course, we are proud to be a part of that journey.
For more on our EV charging solutions visit: www.rolecserv.com/ev-charging or contact our team
ที่มา : Rolec EV