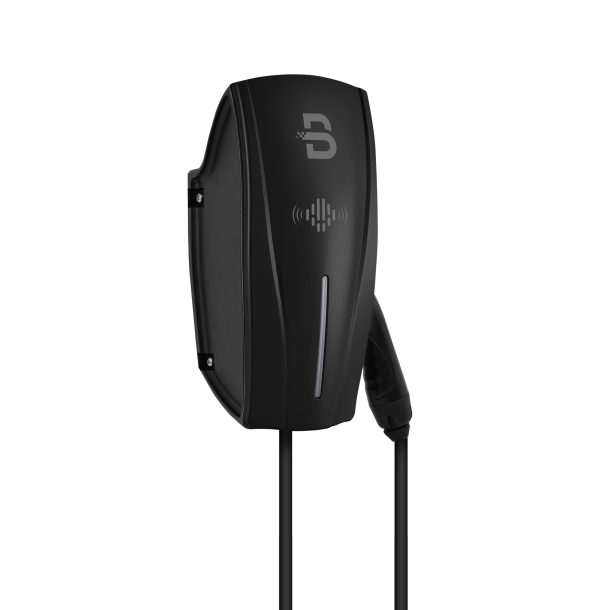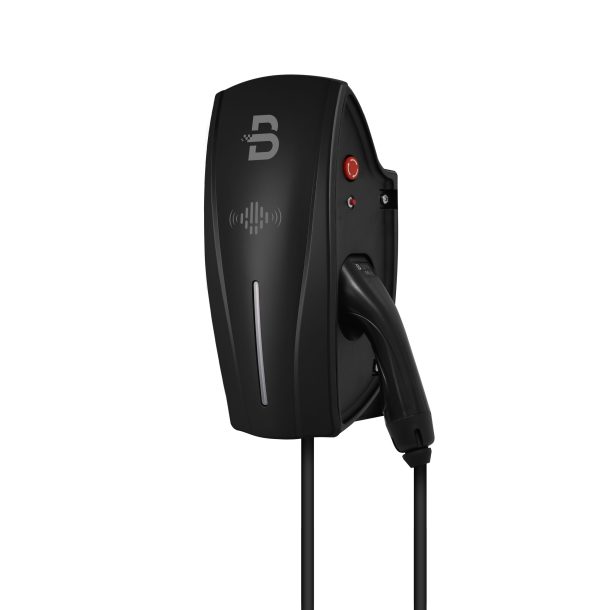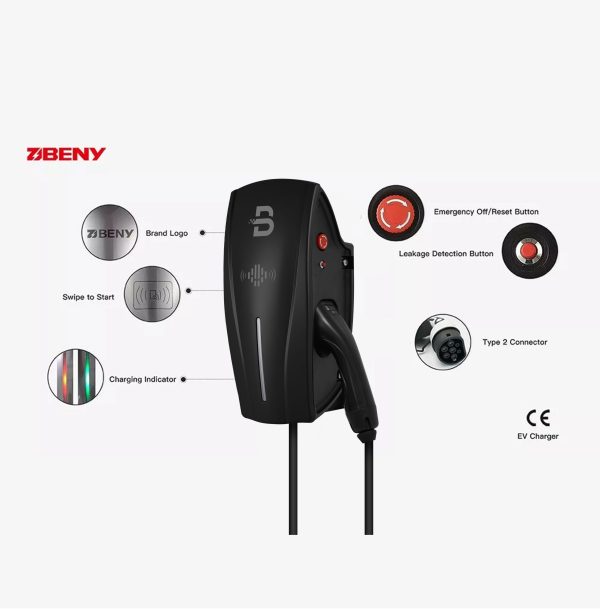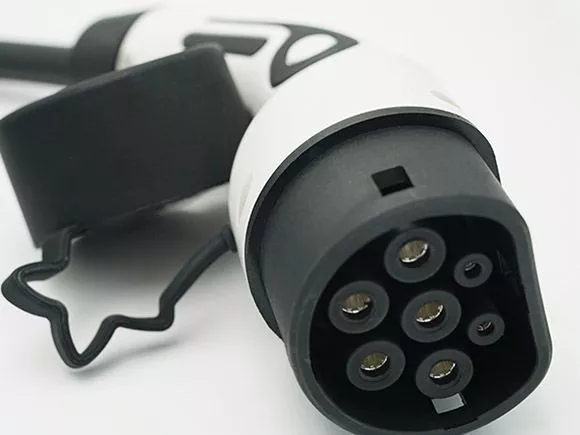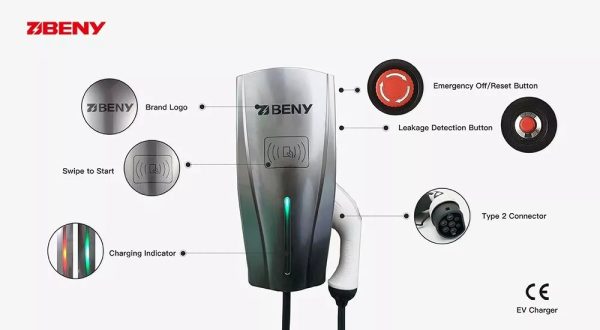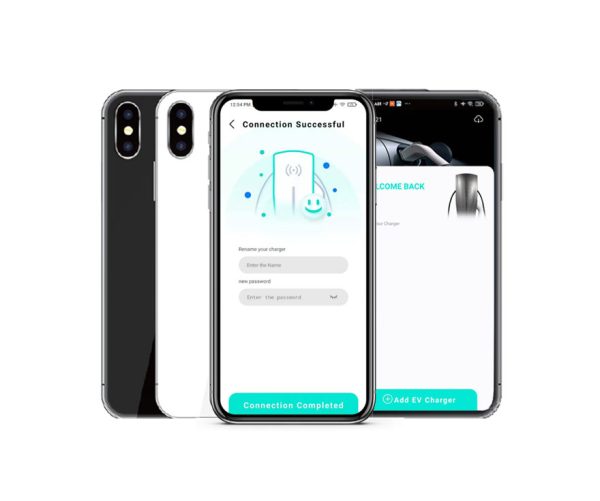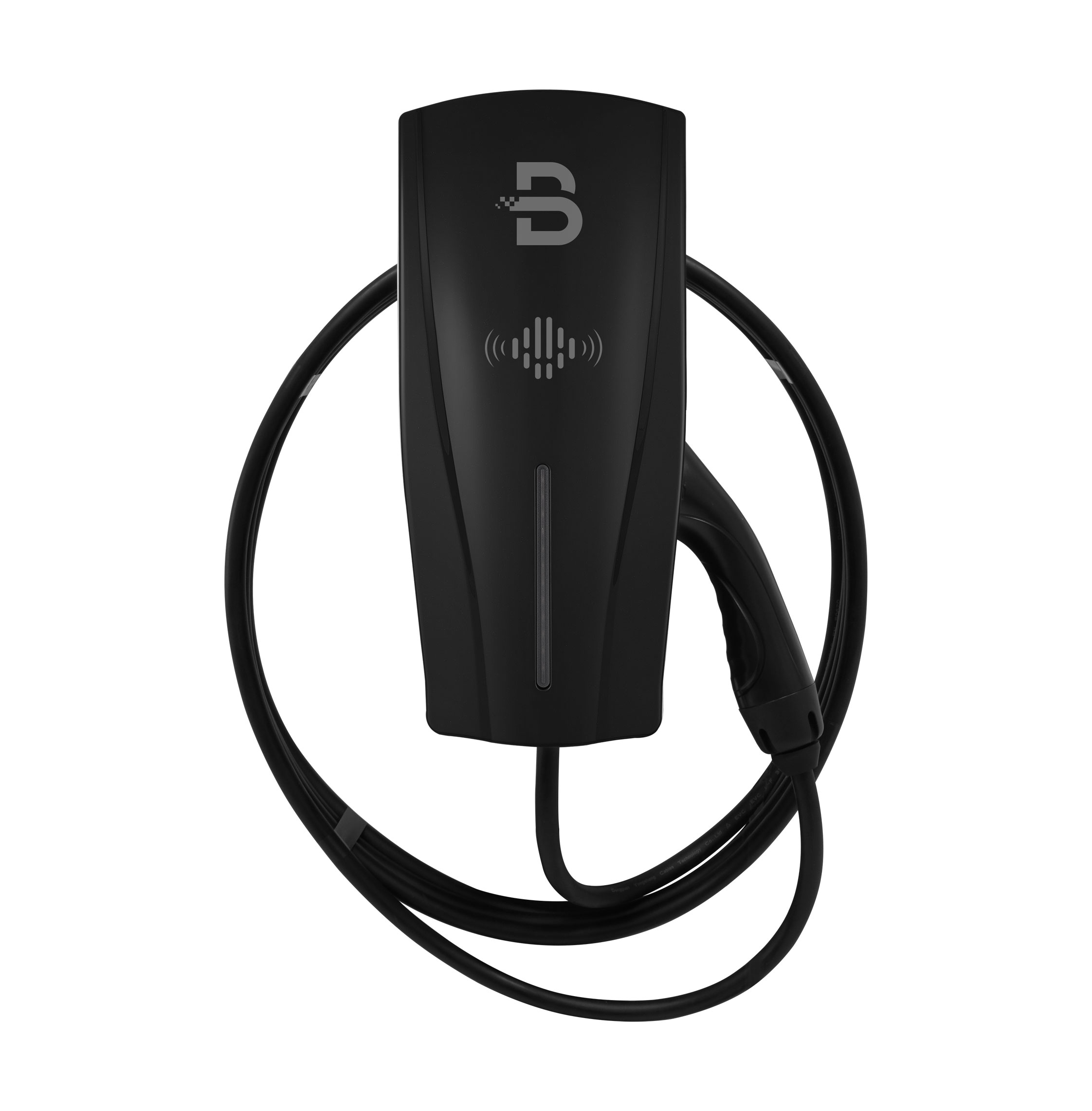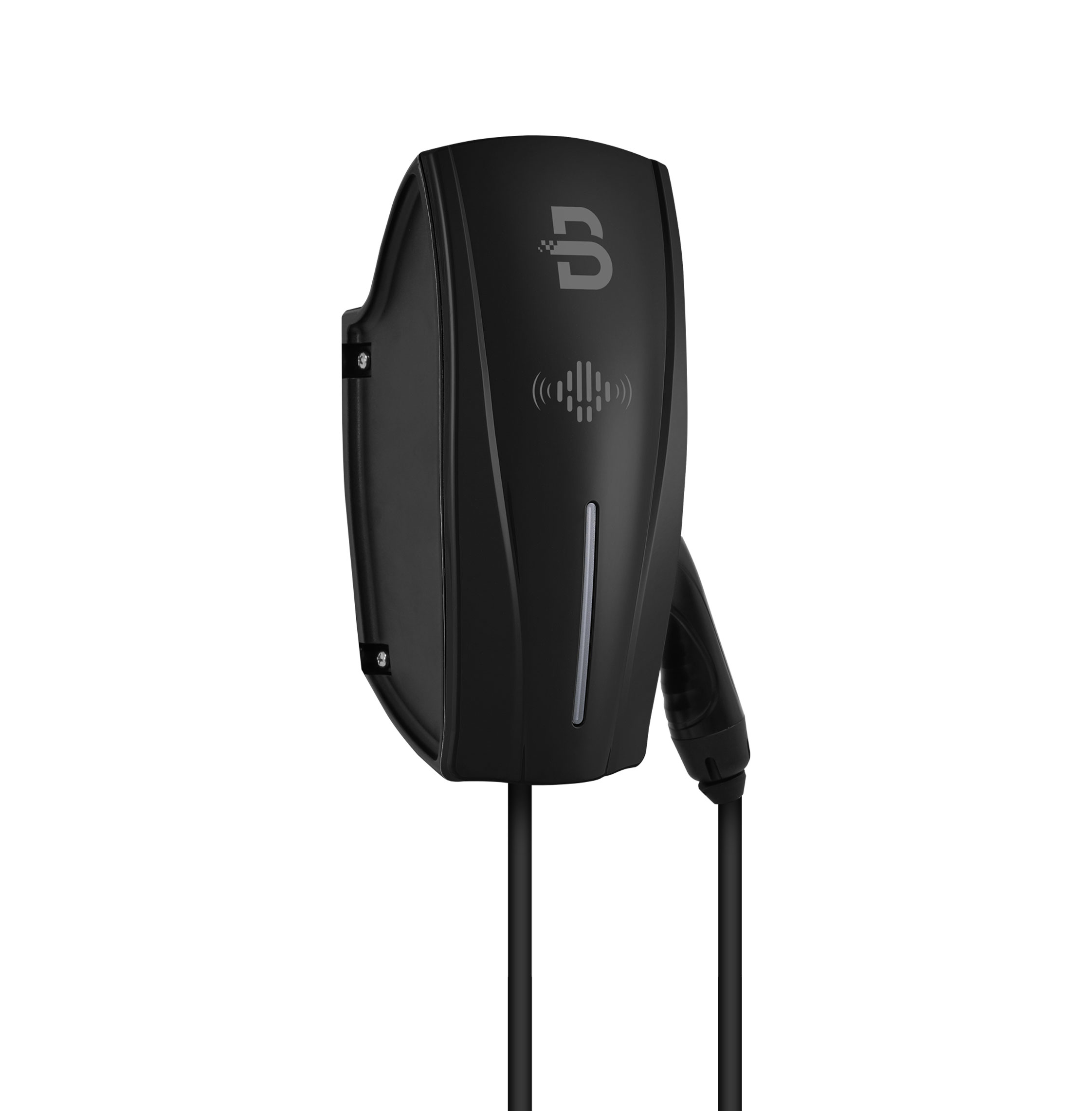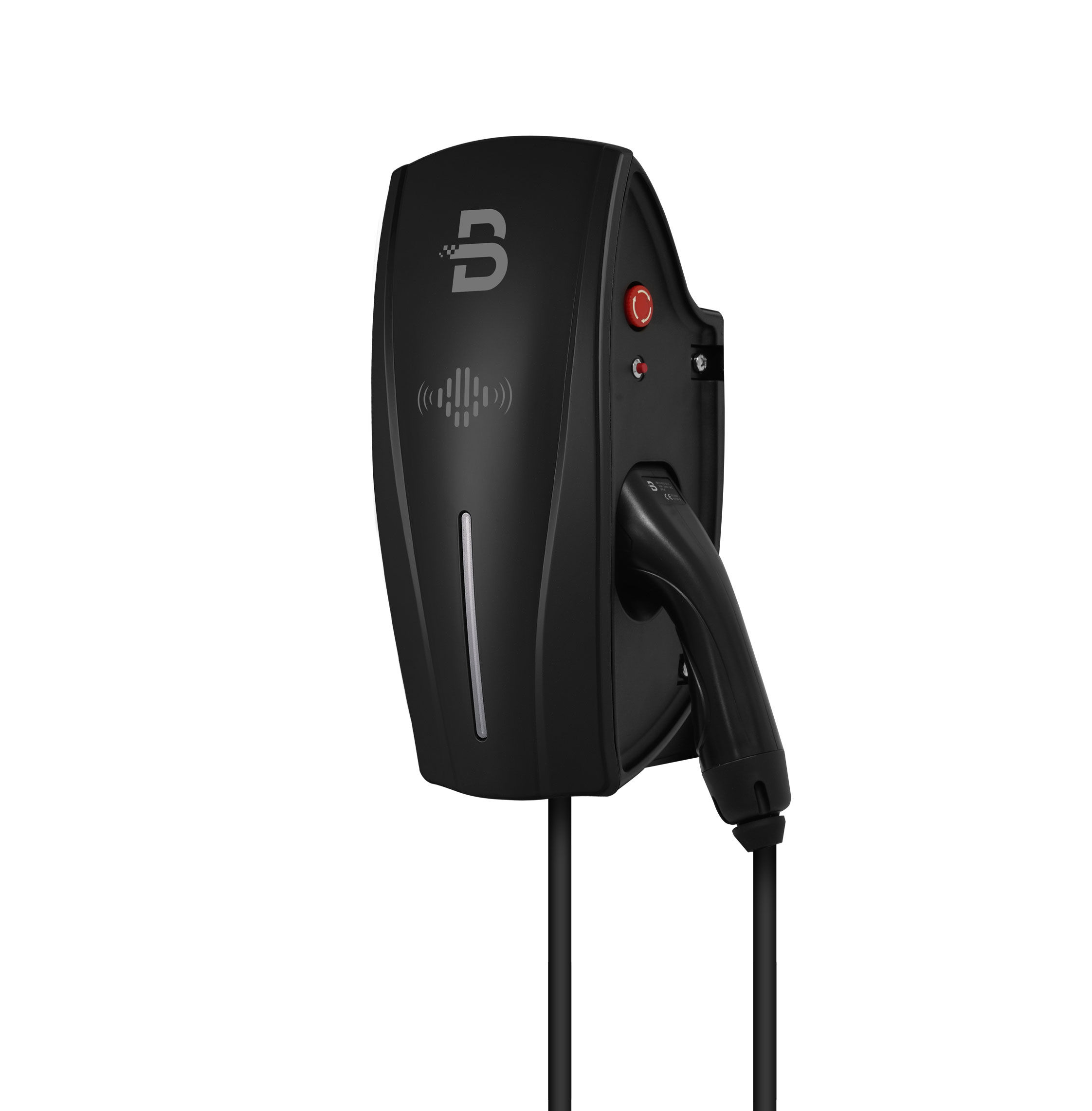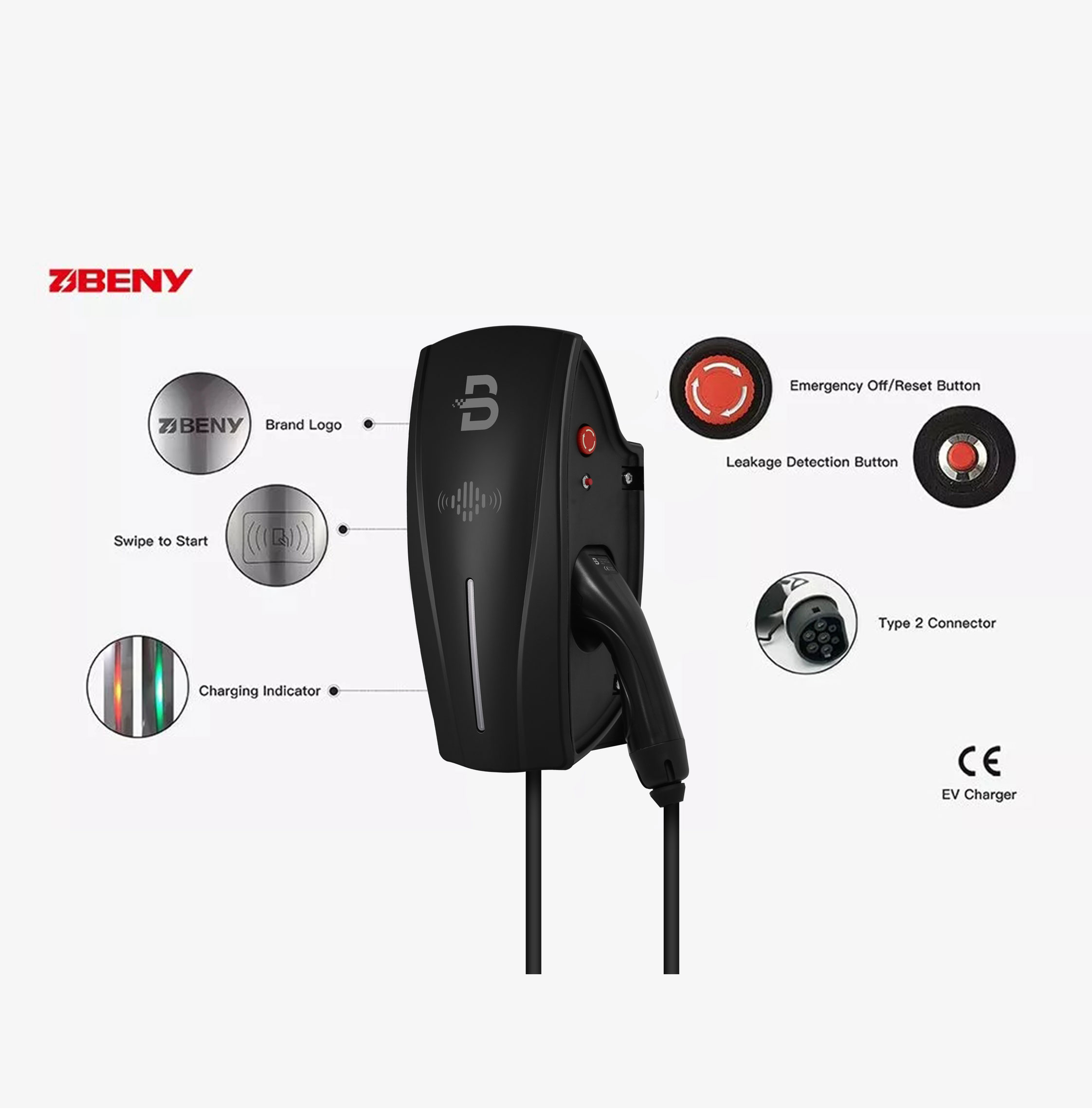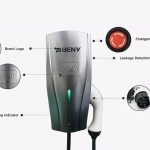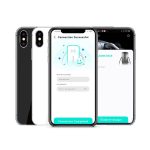 BENY Smart 22kW Tethered Type 2
฿52,000.00
Product Features
Mobile Smart Application IOS/Android
Build-in with overvoltage and under-voltage protection, over-current protection, over temperature protection, imperfect earth detection, CP abnormal signal protection and type A + DC 6mA
Operating temperature range: -25 ℃ ~ +55 ℃
With temperature sensor build-in important areas for fire protection
With leakage test function, ensure the normal operation of leakage protection
The charger has a function of automatic reset after troubleshooting. That means when a charger stop working when an anomaly is detected, the charger will periodically self-check whether the anomaly is eliminated. The charger will start to work automatically after ensure the anomaly has been eliminated
Without OCPP
Inquire Us
Description
Additional information
Specifications
Download
Description
BENY Smart EV Charger – 32A, 22kW (3 phases), Tethered Type 2 Connector
Product Warranty 5 Years
Easy for cable storage.
The ramp-down stop current charging mode protects the EV batteries.
The EV charger can be wall-mounted or pile mounted. There are three wiring ways for the EV charger, bottom entry wiring, Top entry wiring and rear entry wiring. You will need to install the wiring box to make top entry wiring.
RFID card or auto-start charging for option.
Rated charging current can be set according to different home load conditions.
With lightning protection ensure personal safety.
Standard: EN IEC 61851-1 IEC 61851-21-2
Certificate: CE/UKCA
Additional options include a DLB Solar box and a complete set of current sensors. Able to work with solar cell system
Additional information
| | |
| --- | --- |
| Make | Beny |
| kW | 22kW |
| Charging Gun | |
| Charging Socket | |
Electrical        
Charging capacity 22kW
Charge mode Mode 3 (IEC 61851-1)
Output power   3-phase 400V, 32 A, 60 Hz
Connector options Fixed cable type 2 plug
Fixed cable length 6m (18 ft)
Cable entry Rear or bottom
Protection and certification    
Build-in RCD   TYPE A + DC6mA leakage sensor built-in
With cable IP65
Housing fire ratings V0
Operating temperature   -25 – +55c
Compliance IEC61851-1, IEC61851-21-2, IEC61000-4, CE EMC EU/2014, CE Low Voltage EU/2014/35
Certificate CE / UKCA
Mechanical     
Housing Polycarbonate
Dimension W169 x H380 x D151 / 201 mm
Mounting Wall or Pole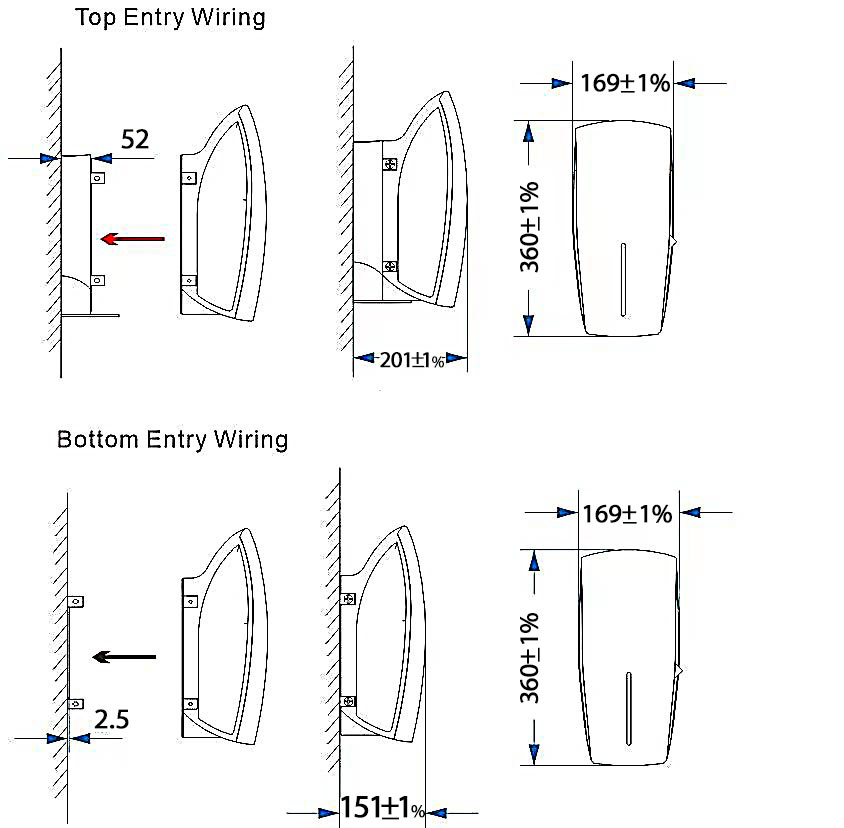 Connectivity  
Authorization    Auto-start standard / RFID card option
Status indication LED ring
WLAN communication Wi-Fi / Bluetooth 4.2
Connectivity   
Authorization    Auto-start standard / RFID card option
Status indication LED ring
WLAN communication Wi-Fi / Bluetooth 4.2
Smart APP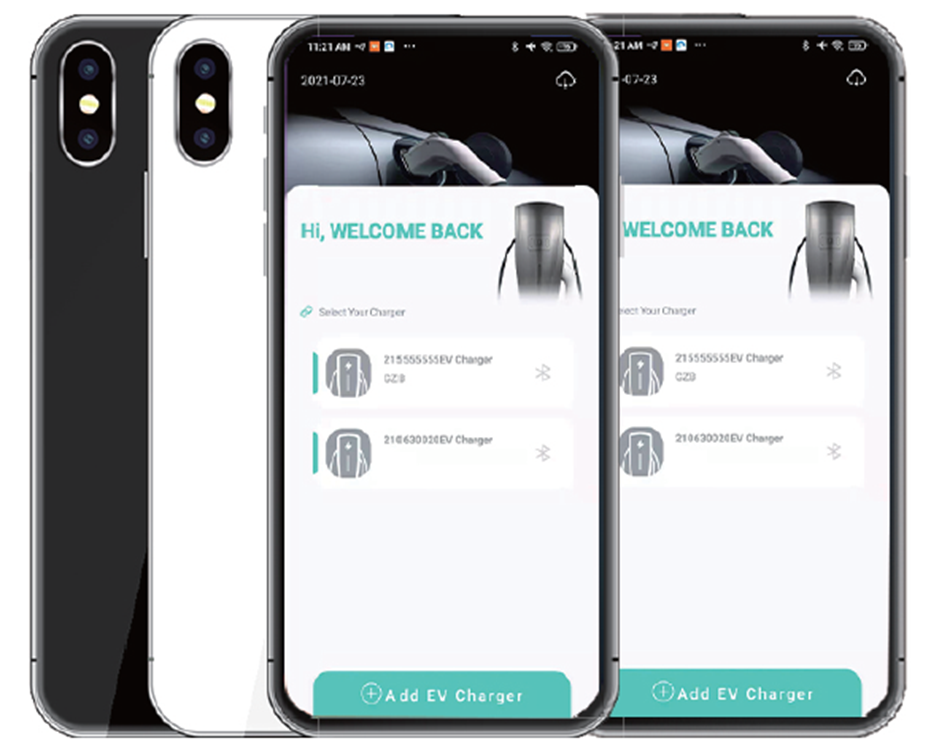 The EV charger can be controlled by smart APP via WIFI or Bluetooth connection:
One to one binding EV charger by reset the password, prevent the EV charger being stolen
View charging data and status
Set up various charging configurations ,charging current etc.
Scheduled charging
Firmware update
Safety Information                                                                                       
Easy for cable storage.
The ramp-down stop current charging mode protects the EV batteries.
The EV charger can be wall-mounted or pile mounted. There are three wiring ways for the EV charger, bottom entry wiring, Top entry wiring and rear entry wiring. You will need to install the wiring box to make top entry wiring.
RFID card or auto-start charging for option.
Rated charging current can be set according to different home load conditions.
With lightning protection ensure personal safety.